At Cornwall Insight we are passionate about our people
We are as passionate about our people as we are the energy industry, and welcome applications from those who are as enthusiastic as we are. We are committed to helping our team further their personal and professional development by offering a wide range of training opportunities.
Cornwall Insight offers a wide range of benefits including an annual performance-related bonus, company contribution to your pension, the opportunity to join the company share scheme, employee perks and discounts and regular social activities.
Join
our team
For all the latest careers at Cornwall Insight, please visit our careers portal.
Benefits
Company bonus scheme
EMI company share scheme
Life insurance
Company sick pay
Family leave pay
Private medical insurance
Holidays
Pension
Cycle to work scheme
Perkbox
Monthly value awards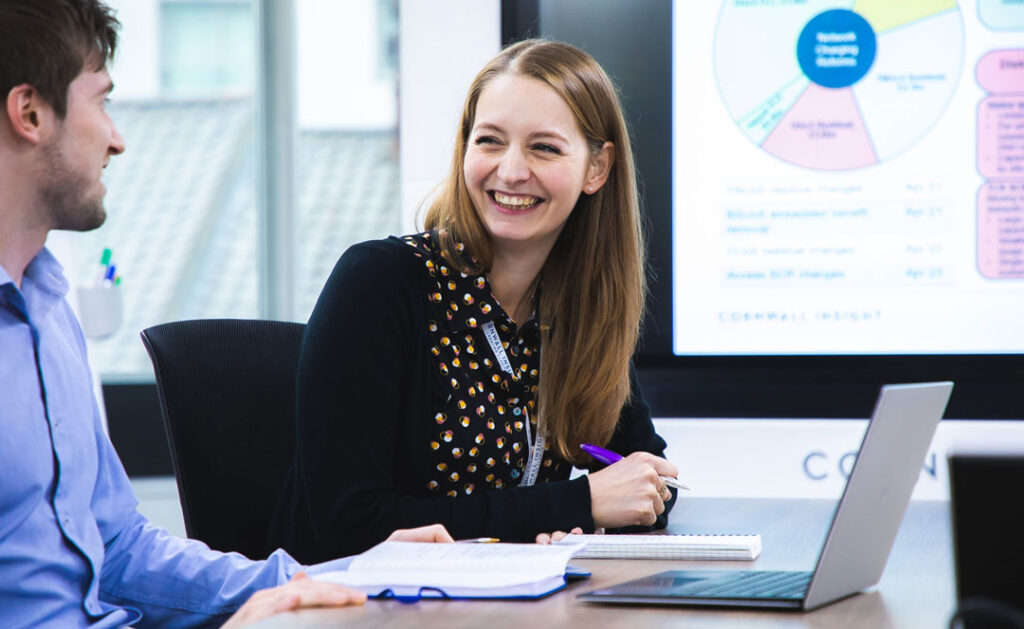 Openness
Communicate with honesty, sharing information transparently and ensuring those around you are comfortable expressing their own thoughts and feelings.
Us
We are the heart and soul of the organisation and our curiosity helps us grow and develop and find fulfilment in our roles.
Trust
The ability to rely on our colleagues, and be relied upon, to meet commitments, be empowered by it and provide help and support when it is needed.
Respect
Ensure that individuals always act with integrity when interacting with others, treating those around you with empathy while being mindful of the challenges they face.
Year in Industry
Our Year in Industry programme offers a fantastic opportunity for students to work alongside our market intelligence and consulting teams and gain vital experience in the workplace. It also helps them explore what they are really passionate about, which in turn will help shape their career path. As we're Norwich based, we work particularly closely with the University of East Anglia (UEA), but also with other universities across the country. We currently have two students working with us – Matty and Alex. Matty is studying a BSc in Environmental Science at the UEA, and Alex is studying a BSc in Human and Physical Geography at the University of Reading. To learn more about Matty and Alex's experiences, please click their profiles below. If you are interested in learning more, please email us at careers@cornwall-insight.com.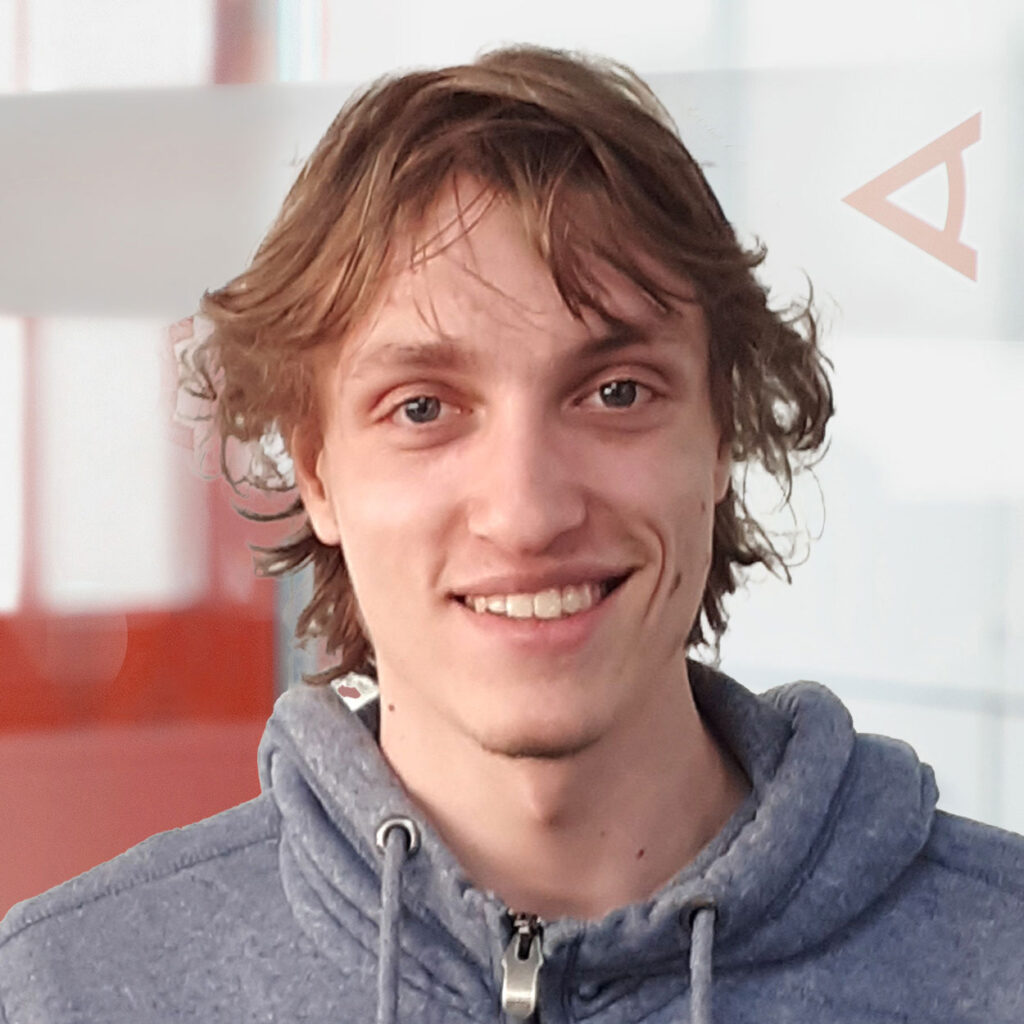 First-Year Placement
Matty Hyde
My name is Matty, and I am a Year in Industry student at Cornwall Insight, working as an analyst supporting the Content Team and Consumer Market Team. I started my placement at the company in July 2021, as part of my BSc Environmental Science with a Year in Industry degree at the University of East Anglia.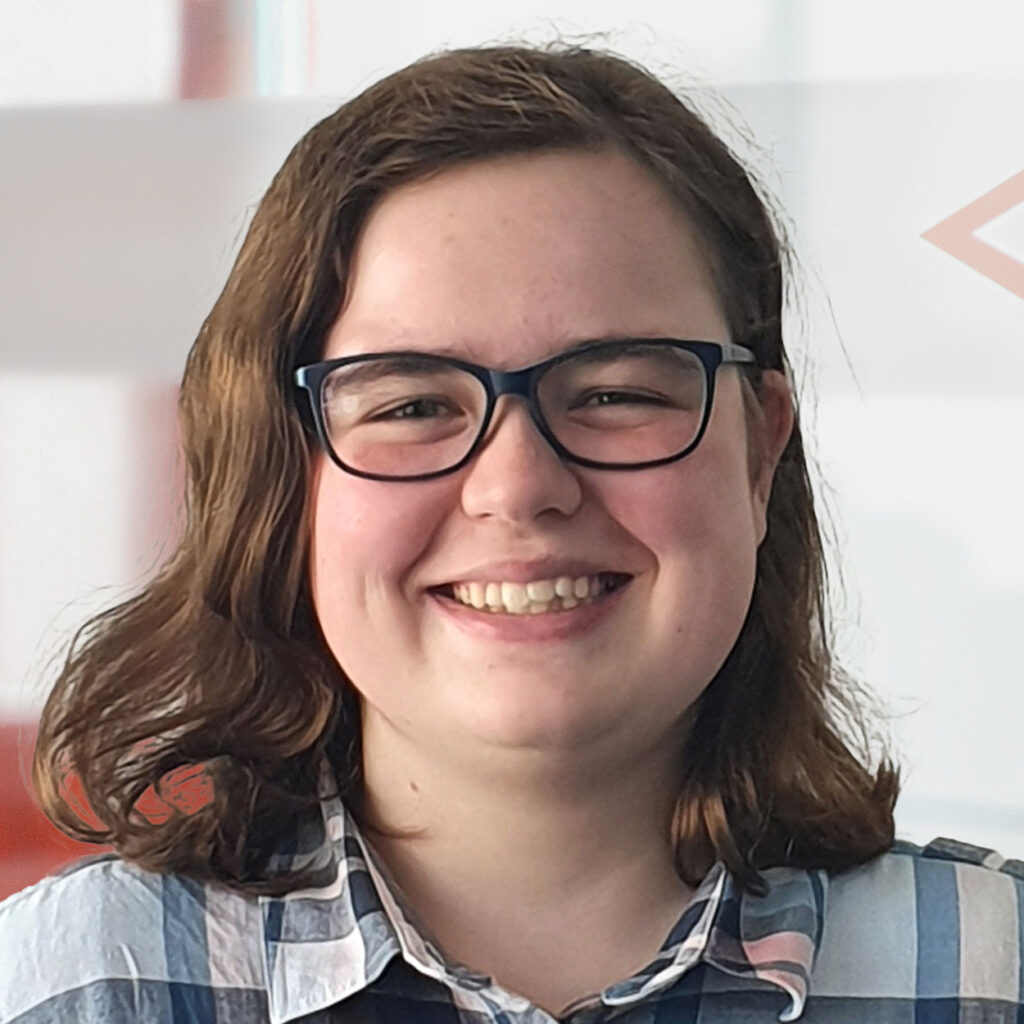 First-Year Placement
Alex Jephson
I started my placement with Cornwall Insight in the Consumer Markets team at the start of July. I was nervous about starting as I've never worked in an office before and I didn't know a great deal about the energy industry, but everyone was welcoming and willing to answer my endless stream of questions.
Cornwall Insight works with a number of recruitment partners for all permanent and temporary vacancies, and we are unable to accept calls from recruitment agents. By contacting us with candidate details without prior consultation, the sender accepts that Cornwall Insight shall have the absolute right to pursue and engage those candidates without obligation to third party terms and conditions, even if those terms and conditions form a part of the details submitted. This includes, but is not limited to, agency fees, charges or costs.
To see how we use your data for recruitment purposes please view our Privacy Policy.