Research from Cornwall Insight's TPI satisfaction survey* reveals that large consumer-facing companies are more likely to engage with green energy compared to previous years. The survey revealed that Renewable Energy Guarantee of Origins (REGOs) and Demand Side Response (DSR) are emerging as highly valued services beyond standard energy contracts from suppliers.
The below graph gives a comparison of third-party intermediaries (TPIs) valuation of REGOs or renewable propositions. These are also benchmarked against the most popular service beyond standard energy contracts.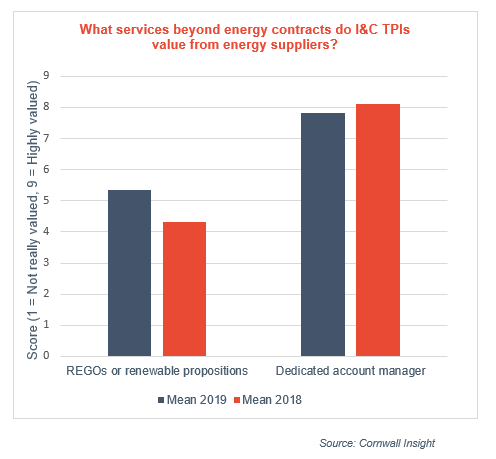 "With public awareness of climate issues growing, our TPI satisfaction survey shows businesses are now more likely to ask their TPI for a renewable quote than in previous years.
"Larger businesses are under pressure to source both renewable power and gas to fulfil net zero aspirations. However, anecdotal evidence from TPIs suggested significant barriers to the uptake of green gas still exist. In discussions, TPIs reported that premiums for the supply of renewable gas have risen from £3.50/MWh to as high as £11.0/MWh. This is due to a lack of supply, making it unaffordable for most businesses.
"This shift is set to continue in the future, driven by public pressure on large businesses to reach their net zero targets."
–Ends
Notes to Editors
*An annual report which details TPIs' views on services they receive from energy suppliers. The 2019 edition captures the views of almost 80 TPIs, and also asks questions such as which suppliers "meet TPI needs" best and whether TPIs would recommend suppliers for their products and service.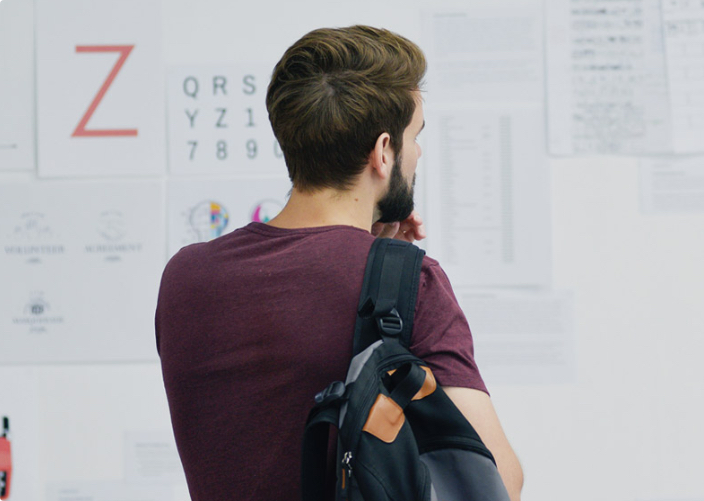 TPI satisfaction survey
The TPI satisfaction survey provides a better understanding of how TPIs interact with suppliers and what services they value. The annual survey provides insight into how different business suppliers are viewed by TPIs, identify examples of best practice and comparing performance.