Analysis from Cornwall Insight shows that despite the household energy supplier market experiencing a turbulent time over the past 12 months, several companies have used this to their advantage to increase their market share.
In fact, figures from Cornwall Insight's Domestic Market Share Survey show that the recent spate of transactions have redrawn the market share map, with Ovo Energy – previously classed among the smaller "challenger" brands – now the third largest supplier in the market by energy accounts, and the "big six" no longer dominating the market as they have since the early years of the 2000s.
The graph below highlights the market share of the 10 largest suppliers in the market following recent acquisitions.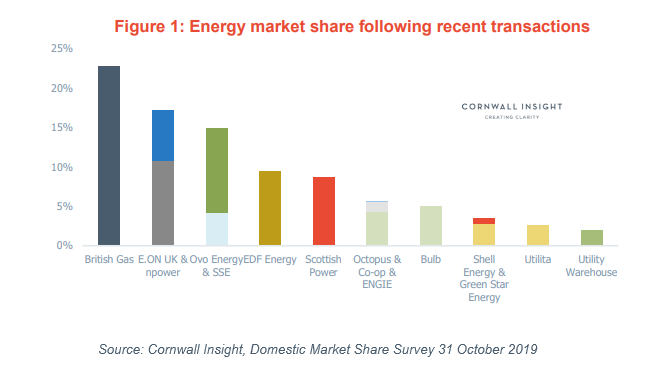 Oliver Archer, Analyst at Cornwall Insight, said:
"Increasing competitive and financial pressures have made sustained profitability difficult for suppliers of all sizes, resulting in many taking a decision to leave or being forced to exit the market through Ofgem's Supplier of Last Resort mechanism. This shake-up has created an opportunity for other suppliers to take on large numbers of customers at costs as low as, or sometimes even lower than, traditional routes to growth.
"While switching levels continue to break records, it is this recent spike in consolidation that has had the biggest impact on market share breakdown in 2019 and spelling the end of the big six as we know them.
"There are now five large companies, no longer all incumbents, with a decreasing gap in market share between the smallest of these and the fastest growing medium suppliers (those with under 3mn energy accounts).
"The industry has long expected a period of consolidation to follow last decade's rise in market entry. What we have seen over the last year has already had a dramatic impact, with the six large suppliers that have dominated the market since the early years of the 2000s now holding very different positions. The market will likely shift further in another year, with consolidation expected to continue as a route to achieve scale for medium suppliers."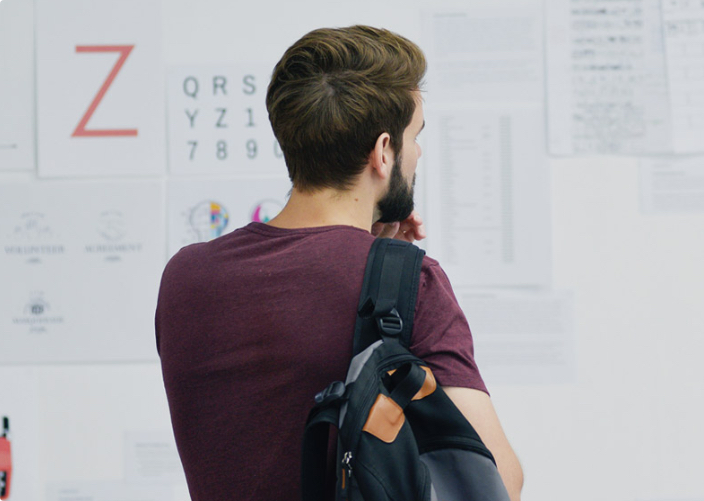 Domestic Market Share Survey
The Domestic Market Share Survey allows subscribers to track market positions, changes over time and understand risks to their businesses. Unique in the market, the Supplier Market Share Surveys are the industry standard reference point for information for the fast-moving energy market.